WELCOME to the 2020/2021 School Year!
We are looking forward to a productive year despite the current situation and collaborating with the Victor Community.
The Victor Central Schools Parent Teacher Student Association (PTSA) serves as a powerful voice for all children, a relevant resource for families and communities, and a strong advocate for the education and well-being of every child. We collaborate with the teachers, administrators, parents, staff and students of Victor Central Schools (VCS) to meet the needs of the children and youth of our community.
PTSA holds monthly meetings to keep you updated on all the PTSA programs and events for VCS throughout the school year. Membership allows you to be the first to know about these valuable programs which include:
| | | | |
| --- | --- | --- | --- |
| Field Trips | Book Fairs | Author Visits | Reflections Art Program |
| Health & Wellness Events | Spirit Wear Sales | Red Ribbon Week | Wizards Basketball Event |
| Study Skills Program | VIS Science Fair | Spirit Week | After School Programs |
| Family Events | Dances | Environment Expo | Community Forums |
We could not do this without your help. We are always looking for new ideas/positions which compliment our campus goal of working to improve the educational experience of our students/families.
We'd like to hear from you. And, remember, there is no amount of time that is too small. We appreciate any amount of volunteering that you can offer.
If you have any questions, feel free to contact us!
Cindy Riley, President
---
New York State PTA MISSION STATEMENT
The New York State Congress of Parents and Teachers, Inc. (NYS PTA) recognizes that every child deserves excellence in education and in quality of life. NYS PTA will maintain its commitment and service to all children and to its diverse membership through increased parent and community awareness, advocacy, education and involvement.
Adopted by New York State PTA Board of Managers
August 10, 1990, Revised August 10, 2001
---
NATIONAL PTA (PTSA) MISSION STATEMENT
PTA speaks for "every child" with "one voice". The PTA mission can be accomplished through the following PTA purposes:
To promote the welfare of children and youth in home, school, community, and place of worship.
To raise the standards of home life.
To secure adequate laws for the care and protection of children and youth.
To bring into closer relation the home and the school, that parents and teachers may cooperate intelligently in the education of children and youth.
To develop between educators and the general public such united efforts as will secure for all children and youth the highest advantages in physical, mental, social and spiritual education
For more information about Regional, State and National PTA, check our links page.
Red Ribbon Week
This year VCS is celebrating National Red Ribbon Week from October 25th – 29th. As you enter the campus you will see the Red Ribbons everywhere to show our support of living a healthy and drug-free lifestyle.
This year's Red Ribbon Week theme is "Drug Free Looks Like Me". Please take the time to have a conversation with your children about Red Ribbon Week and you can find resources listed at www.redribbon.org. Thank you for supporting VCS!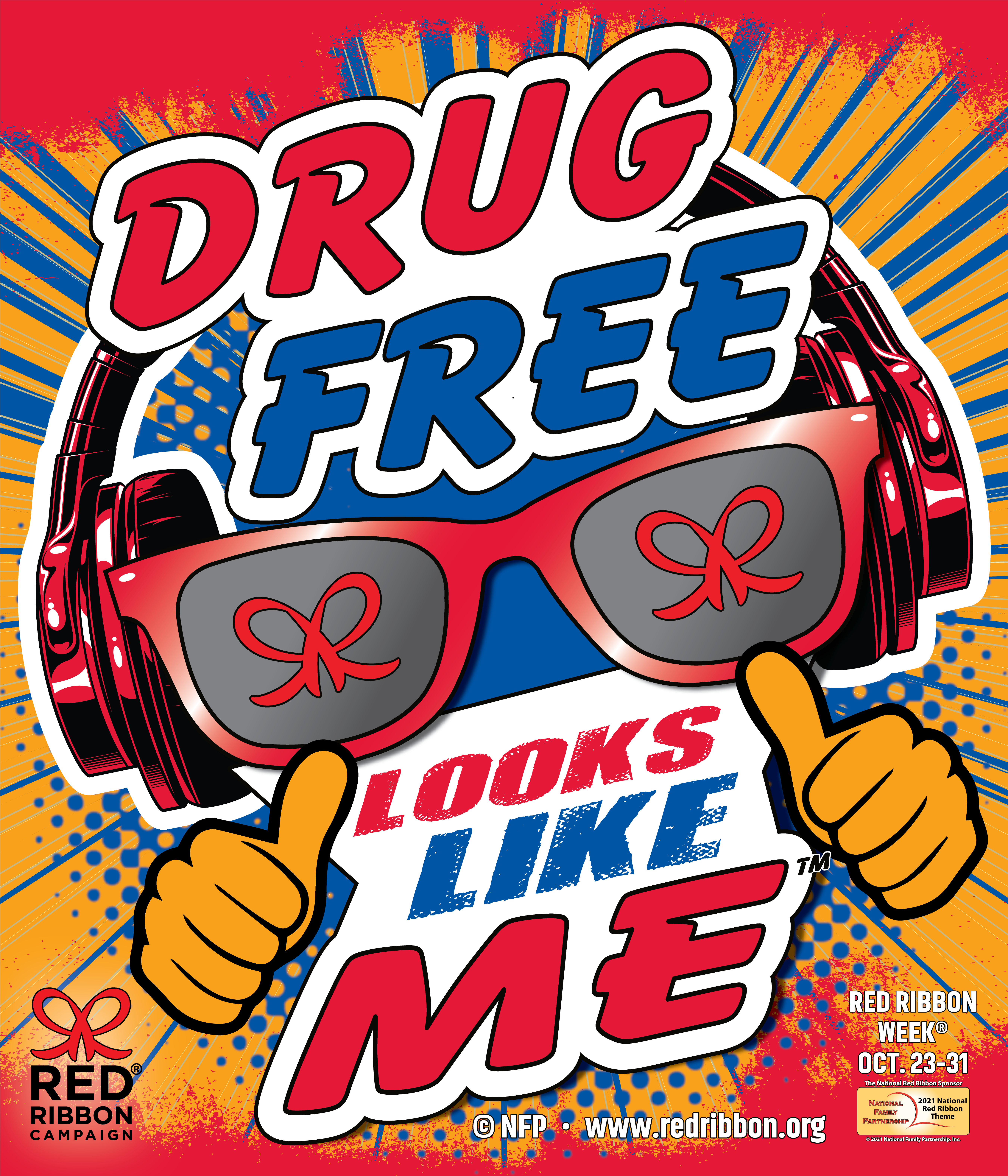 Spiritwear
Thank you to everyone who ordered Fall Spiritwear. It has been delivered to schools so be looking for it to come home as soon as the staff gets to distributing it to your designated student. If you paid extra for shipping to home, then it will be mailed this week as well.
Our winter online sale runs Oct. 20th-Nov. 7th. Items will be here in time for the Holidays as Victor Spiritwear make great gifts! Thank you
Click Here: Winter Sale
Upcoming Events
Wednesday, October 27
Thursday, October 28
21/22 Meeting Schedule: Location in VECS Boardroom unless noted.

Wednesday, 11.17.21 @ 7 - 8:15p.m.
Thursday, 12.16.21 @ 7 - 8:15p.m.
Thursday, 1.6.22 @ 7 - 8:15p.m.
Thursday, 2.3.22 @ 7 - 8:15p.m.
Thursday, 3.3.22 @ 7 - 8:15p.m.
Wednesday, 4.6.22 @ 10 - 11:15a.m.
Thursday, 5.19.22 @ 7 - 8:15p.m.
Thursday, 6.16.22 @ 7 - 8:15p.m.