On behalf of Victor Central Parent Teacher Student Association we would like to welcome you to the 2020/21 school year at Victor Intermediate School! PTSA serves as a powerful voice for all children, a relevant resource for families and communities, and a strong advocate for the education and well-being of every child. We offer a variety of programs and events for student and families throughout the school year as well as help funding the Community Read program and other building initiatives.
VIS is supported by the Victor PTSA with the following 2020/2021 programs and events:
PTSA Intermediate Book Fair Virtual, Sept. 21-Oct. 2, 2020
Red Ribbon Week, Oct. 26-30, 2020
Reflections Art Contest, Items due Nov. 6, 2020
Barnes and Noble Day Online and in Store Dec. 6-10, 2020
Holiday Shoppe Virtual Only this year, Nov. 18- Dec.4, 2020
Breakfast with Santa, Canceled for Dec. 12, 2020
Jared Campbell Virtual Concert, Feb. 12, 2021 at 9:45 (link is coming soon)
Virtual Science Fair, March of 2021 (Sign up by Feb. 12 Science Fair)
Staff Appreciation Week, TBD in the spring
VIS Talent Show, TBD spring 2021
Books at Breakfast, May 21, 2021
6th grade celebration, tentative June 23, 2021
Girls Empowerment at various times TBD
Lunch And Learn, TBD
School Store, TBD
Staff and other student Support Throughout the Year
Supporting the Art Department with donated art supplies and money!
The PTSA VIS representatives are:
Sarah Beth Duhamel
Natasha Decker
Colleen Saar
Sue Ibrisimovic
---
---
Shared Decision Making!
Victor Central Schools recognize and value the many ways that parents volunteer their time to support Victor students. Please consider serving as a parent representative on a shared decision-making council or committee.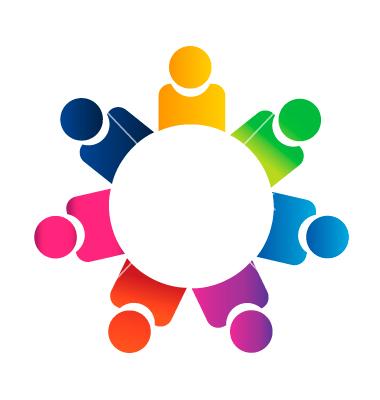 As a member of a Shared Decision-Making Council, you make a difference! The District truly benefits from your feedback and help with decision-making and problem-solving issues in our schools while bringing different points of view from parents to the meetings.
Applications are due June 17, 2021
PTSA/PIE/VOICE End of the Year In Person Membership
Meeting
Join us, in person on June 17, 2021 in the JH/Senior High Auditorium for our end of the year membership meeting. Beginning at 7 p.m., we will hear a presentation on Erin's Law, given by Duane "Duey" Weimer, Director of Health, Physical Education and Athletics, and Laura Davis, Physical Education and Health Teacher. Following that presentation we will continue with our regular meeting and install the new 21/22 Executive Board, plus discuss ideas for next year.
This meeting is a PTSA/PIE/VOICE membership meeting only and not a public meeting. Members we hope you can join us.
*Erin's Law is named after childhood sexual assault survivor, author, speaker, and activist Erin Merryn. After Merryn introduced the legislation in her home state of Illinois, the bill was named "Erin's Law." In August 2019, New York State became the 37th state to sign Erin's Law into legislation. This presentation is designed to help participants:
· Understand the mandate that all public schools in New York State must provide developmentally appropriate student lessons on sexual abuse and exploitation.
· Learn about Safe Harbors of the Finger Lakes, Inc.
· Learn how K-8 lessons from Safe Harbors of the Finger Lakes, Inc. will be delivered during the 2021-2022 School Year.