On behalf of Victor Central Parent Teacher Student Association we would like to welcome you to the 2021/22 school year at Victor Intermediate School! PTSA serves as a powerful voice for all children, a relevant resource for families and communities, and a strong advocate for the education and well-being of every child. We offer a variety of programs and events for student and families throughout the school year as well as help funding the Community Read program and other building initiatives.
VIS is supported by the Victor PTSA with the following 2021/2022 programs and events:
PTSA Intermediate Book Fair , Sept. 27-Oct. 1, 2021
Red Ribbon Week, Oct. 25-29, 2021
Reflections Art Contest, from now until Nov. 9, 2021
Barnes and Noble Day Online and in Store Dec. 5, 2021
Holiday Shoppe TBD
Breakfast with Santa TBD
Jared Campbell Virtual Concert,
VIS Science Fair, March 2, 2022
Staff Appreciation Week, TBD in the spring
VIS Talent Show, TBD
Books at Breakfast, Feb. 16, 2022
6th grade celebration, tentative in the last two days of school
Girls Empowerment at various times TBD
Lunch And Learn, TBD
School Store, TBD
Staff and other student Support Throughout the Year
Supporting the Art Department with donated art supplies and money!
We are always looking for people to help chair or support new and reoccurring activities for VIS. We also need VIS PTSA parent representatives to meet with VIS staff and administration on behalf of PTSA throughout the year. We also need a school store chair to help the 6th graders run it. If you want to volunteer or have suggestions, please email Marissa Smith at victorptsacopresident@gmail.com.
---
---
Red Ribbon Week
This year VCS is celebrating National Red Ribbon Week from October 25th – 29th. As you enter the campus you will see the Red Ribbons everywhere to show our support of living a healthy and drug-free lifestyle.
This year's Red Ribbon Week theme is "Drug Free Looks Like Me". Please take the time to have a conversation with your children about Red Ribbon Week and you can find resources listed at www.redribbon.org. Thank you for supporting VCS!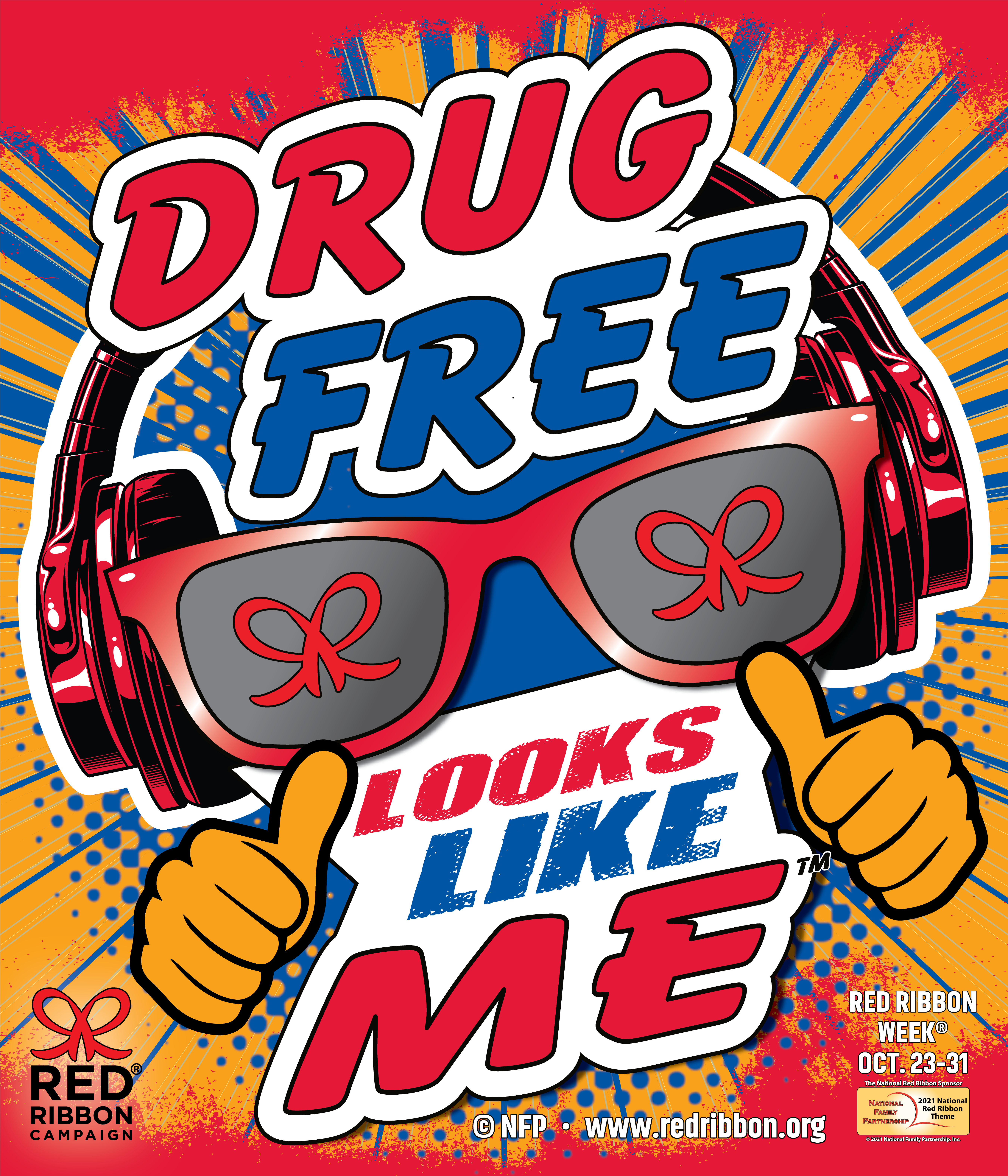 Spiritwear
Thank you to everyone who ordered Fall Spiritwear. It has been delivered to schools so be looking for it to come home as soon as the staff gets to distributing it to your designated student. If you paid extra for shipping to home, then it will be mailed this week as well.
Our winter online sale runs Oct. 20th-Nov. 7th. Items will be here in time for the Holidays as Victor Spiritwear make great gifts! Thank you
Click Here: Winter Sale
Upcoming Events
Wednesday, October 27
Thursday, October 28
21/22 Meeting Schedule: Location in VECS Boardroom unless noted.

Wednesday, 11.17.21 @ 7 - 8:15p.m.
Thursday, 12.16.21 @ 7 - 8:15p.m.
Thursday, 1.6.22 @ 7 - 8:15p.m.
Thursday, 2.3.22 @ 7 - 8:15p.m.
Thursday, 3.3.22 @ 7 - 8:15p.m.
Wednesday, 4.6.22 @ 10 - 11:15a.m.
Thursday, 5.19.22 @ 7 - 8:15p.m.
Thursday, 6.16.22 @ 7 - 8:15p.m.