Volunteering
Get Involved — Volunteer!
Volunteers are the key to our success...
We want our many awesome events to continue and we need YOU! We cannot run events without people to chair them and volunteer their time.
We have many committees that you can be a part of and volunteer opportunities for the following events:

Mother/Son Events

Father/Daughter Events

Mother/Daughter Events

Spirit-wear Committee

Spring Teacher Appreciation luncheons

Any event that someone would like to come up with and more.
Please consider lending your time now! We are appreciative of any amount of time you have available - 30 minutes, 1 hour or an afternoon....you choose!!
The Victor PTSA is run solely on volunteers who are dedicated to bringing in programs, assisting the schools as needed and continuing with time-honored traditions like author visits, parent/child events and character education assemblies. We also hold numerous fundraisers to support these ventures as well as providing field trips to each of the schools.
We welcome and appreciate anyone interested in becoming part of PTSA.
If you would like more details on these positions or have any questions, please contact:
Thank you and hope to see you around campus!! Please click on the volunteer interest tab below to tell us how you would like to help.
Red Ribbon Week
This year VCS is celebrating National Red Ribbon Week from October 25th – 29th. As you enter the campus you will see the Red Ribbons everywhere to show our support of living a healthy and drug-free lifestyle.
This year's Red Ribbon Week theme is "Drug Free Looks Like Me". Please take the time to have a conversation with your children about Red Ribbon Week and you can find resources listed at www.redribbon.org. Thank you for supporting VCS!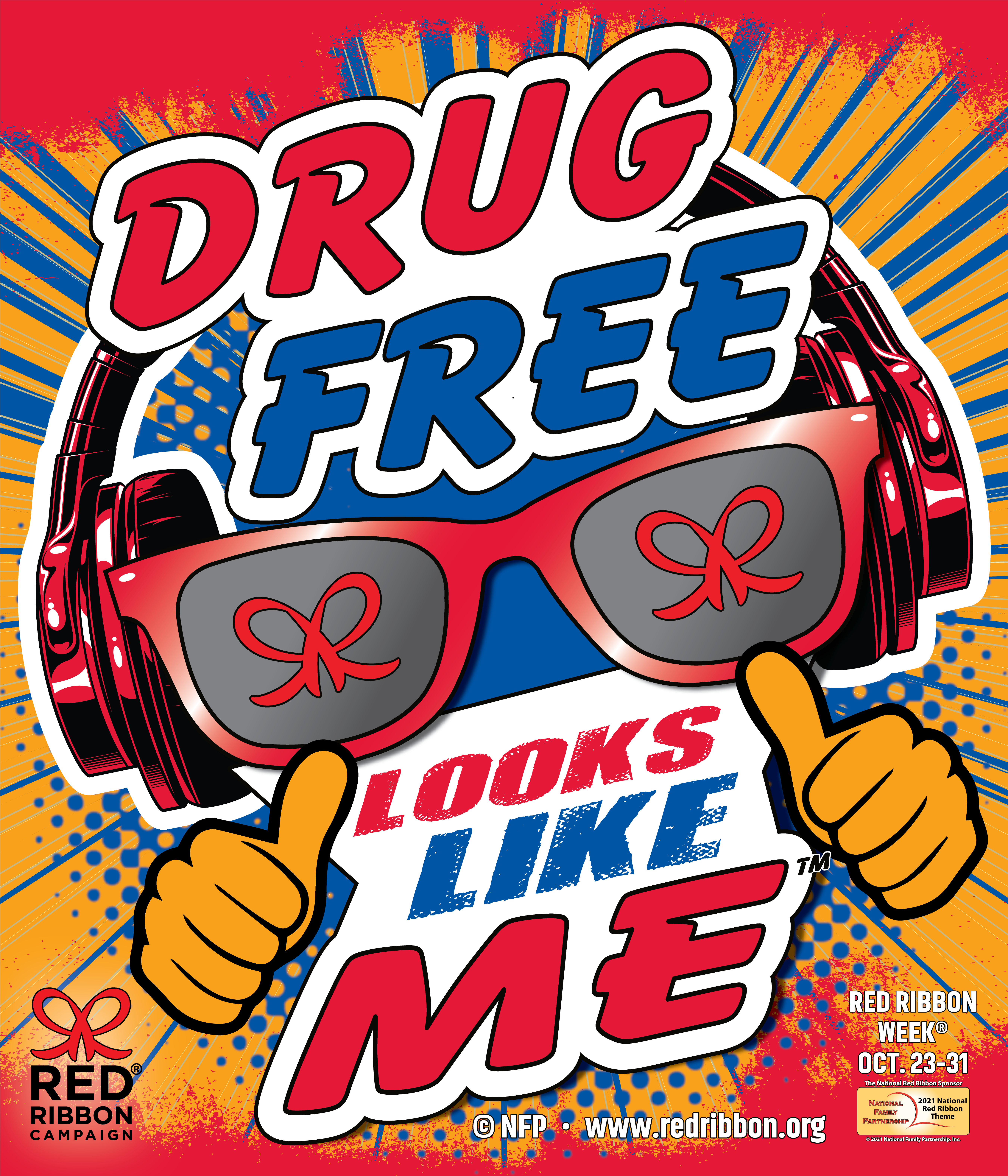 Spiritwear
Thank you to everyone who ordered Fall Spiritwear. It has been delivered to schools so be looking for it to come home as soon as the staff gets to distributing it to your designated student. If you paid extra for shipping to home, then it will be mailed this week as well.
Our winter online sale runs Oct. 20th-Nov. 7th. Items will be here in time for the Holidays as Victor Spiritwear make great gifts! Thank you
Click Here: Winter Sale
Upcoming Events
Wednesday, October 27
Thursday, October 28
21/22 Meeting Schedule: Location in VECS Boardroom unless noted.

Wednesday, 11.17.21 @ 7 - 8:15p.m.
Thursday, 12.16.21 @ 7 - 8:15p.m.
Thursday, 1.6.22 @ 7 - 8:15p.m.
Thursday, 2.3.22 @ 7 - 8:15p.m.
Thursday, 3.3.22 @ 7 - 8:15p.m.
Wednesday, 4.6.22 @ 10 - 11:15a.m.
Thursday, 5.19.22 @ 7 - 8:15p.m.
Thursday, 6.16.22 @ 7 - 8:15p.m.