Fundraising
The PTSA funds field trips, extracurricular programs, and events to supplement the school's offerings and build community. We raise money for these activities through fundraisers like Box Tops for Education, the eScrips program, Amazon Smile, Book Fairs and spirit wear.
How it's done...
Teachers, families and local businesses work together to accomplish these goals by:
Saving and bringing in Box Tops for Education

Shopping at our online Book Fairs-Online Book Fair until Oct. 4th, 2020

Shopping at retailers like TOPS-click here for more information on their donation process.

Buying Spirit Wear

Donating online

Amazon Smile, donate to

PTA New York Congress 07-171 Victor Central PTSA
Thanks for all you do to make our school great!
Shared Decision Making!
Victor Central Schools recognize and value the many ways that parents volunteer their time to support Victor students. Please consider serving as a parent representative on a shared decision-making council or committee.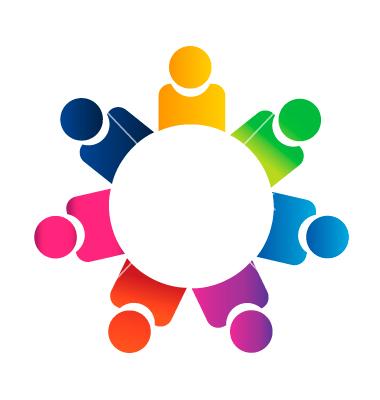 As a member of a Shared Decision-Making Council, you make a difference! The District truly benefits from your feedback and help with decision-making and problem-solving issues in our schools while bringing different points of view from parents to the meetings.
Applications are due June 17, 2021
PTSA/PIE/VOICE End of the Year In Person Membership
Meeting
Join us, in person on June 17, 2021 in the JH/Senior High Auditorium for our end of the year membership meeting. Beginning at 7 p.m., we will hear a presentation on Erin's Law, given by Duane "Duey" Weimer, Director of Health, Physical Education and Athletics, and Laura Davis, Physical Education and Health Teacher. Following that presentation we will continue with our regular meeting and install the new 21/22 Executive Board, plus discuss ideas for next year.
This meeting is a PTSA/PIE/VOICE membership meeting only and not a public meeting. Members we hope you can join us.
*Erin's Law is named after childhood sexual assault survivor, author, speaker, and activist Erin Merryn. After Merryn introduced the legislation in her home state of Illinois, the bill was named "Erin's Law." In August 2019, New York State became the 37th state to sign Erin's Law into legislation. This presentation is designed to help participants:
· Understand the mandate that all public schools in New York State must provide developmentally appropriate student lessons on sexual abuse and exploitation.
· Learn about Safe Harbors of the Finger Lakes, Inc.
· Learn how K-8 lessons from Safe Harbors of the Finger Lakes, Inc. will be delivered during the 2021-2022 School Year.