Victor PTSA Membership
The Victor Central PTSA would like to invite all new and returning families to join or renew your annual
membership today! PTSA serves as a powerful voice for all children, a relevant resource for families and
communities, and a strong advocate for the education and well-being of every child.
We offer a variety of programs and events for students and families throughout the school year. Your membership contribution provides programs such as:
Field Trips

Health & Wellness Activities

After school programs

Author visits

Community Read

Books at Breakfast

Senior Connection

Book Fairs

Grants

Anti-Bullying Programs

Red Ribbon Week

Theater Experience

Puppet Shows

Simulated Crash

Spirit wear

Environment Expo

VIS School Store

Father-Daughter Dance

Mother-Son Night

Breakfast w/Santa

Community Parent Forums

Reflections Art Program

Holiday Shoppe

Ice Cream Socials

Link Crew

Staff Appreciation Lunches

Study Skills Program
To be the first to know about VCS and PTSA, events please become a member. Your annual $10 tax-deductible membership ($5 for VCS students of all ages) will enable these vital programs to continue. Please register to become a member online, fill out the form below, or stop by our PTSA tables during the fall open houses to sign up in person. Your support is greatly appreciated and volunteering is not mandatory.
Your membership also provides you with members-only access to the PTSA Member Directory, early-bird event registration, opportunities to participate in members-only polls and surveys, and the ability to vote on PTSA programs, policies, and officers.
Questions? Contact us! Also be sure to "like" us on our Victor Central Schools PTSA Facebook page.
Red Ribbon Week
This year VCS is celebrating National Red Ribbon Week from October 25th – 29th. As you enter the campus you will see the Red Ribbons everywhere to show our support of living a healthy and drug-free lifestyle.
This year's Red Ribbon Week theme is "Drug Free Looks Like Me". Please take the time to have a conversation with your children about Red Ribbon Week and you can find resources listed at www.redribbon.org. Thank you for supporting VCS!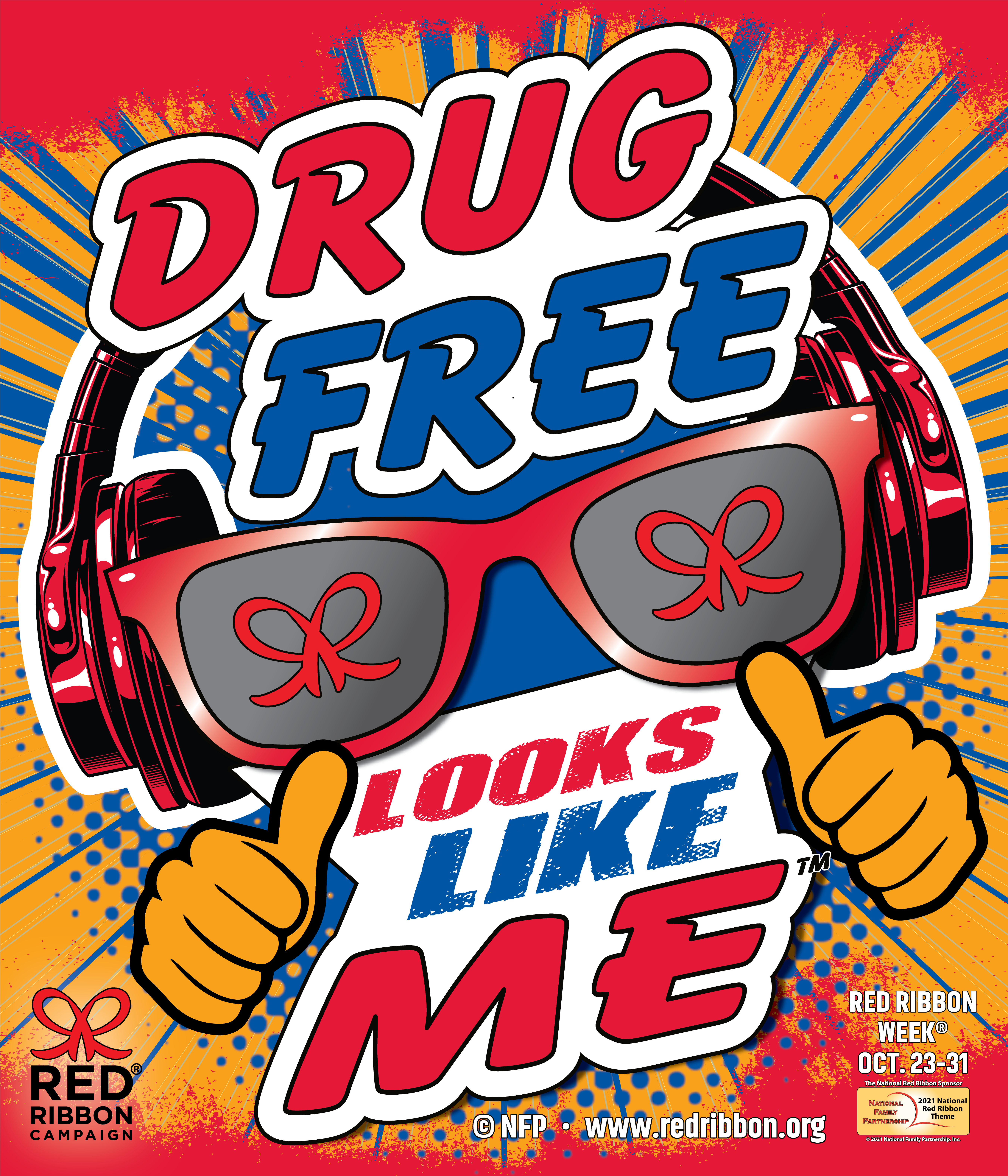 Spiritwear
Thank you to everyone who ordered Fall Spiritwear. It has been delivered to schools so be looking for it to come home as soon as the staff gets to distributing it to your designated student. If you paid extra for shipping to home, then it will be mailed this week as well.
Our winter online sale runs Oct. 20th-Nov. 7th. Items will be here in time for the Holidays as Victor Spiritwear make great gifts! Thank you
Click Here: Winter Sale
Upcoming Events
Wednesday, October 27
Thursday, October 28
21/22 Meeting Schedule: Location in VECS Boardroom unless noted.

Wednesday, 11.17.21 @ 7 - 8:15p.m.
Thursday, 12.16.21 @ 7 - 8:15p.m.
Thursday, 1.6.22 @ 7 - 8:15p.m.
Thursday, 2.3.22 @ 7 - 8:15p.m.
Thursday, 3.3.22 @ 7 - 8:15p.m.
Wednesday, 4.6.22 @ 10 - 11:15a.m.
Thursday, 5.19.22 @ 7 - 8:15p.m.
Thursday, 6.16.22 @ 7 - 8:15p.m.