On behalf of Victor Central Parent Teacher Student Association, we would like to welcome you to the 2020/ 2021 school year at Victor Early Childhood School! PTSA serves as a powerful voice for all children, a relevant resource for families and communities, and a strong advocate for the education and well-being of every child. We offer a variety of programs and events for student and families throughout the school year as well as funding the school field trips for VECS and other grades within the district.
We are always looking for volunteers to run programs. Please email victorptsa@gmail.com if you are interested in chairing an event.
The VECS Lead Parent Representative is Jill Juffs.
Other Reps are:
Bobbie Dardano
Tara Glynn
Colleen Saar
PTSA Book Fair Virtual, Sept. 21-Oct. 2, 2020
Walk to School Day Canceled, Tentative for Oct. 7, 2020
Author Visits (Character Education)
Puppet Shows with Tom Knight for preK, TBD

Reflections Art Contest, thru Nov. 6, 2020
Free Books at Breakfast, TBD
Virtual Liberty Science Center presentation for K/1, April 2021
Staff Appreciation Breakfast in fall and on April 21, 2021
Holiday Shoppe-Only only this year- Nov. 16-Dec. 4th, 2020
Breakfast With Santa Canceled this year
Field Day Support TBA
Support of Staff and Students throughout the year with any school sponsored initiative!
Shared Decision Making!
Victor Central Schools recognize and value the many ways that parents volunteer their time to support Victor students. Please consider serving as a parent representative on a shared decision-making council or committee.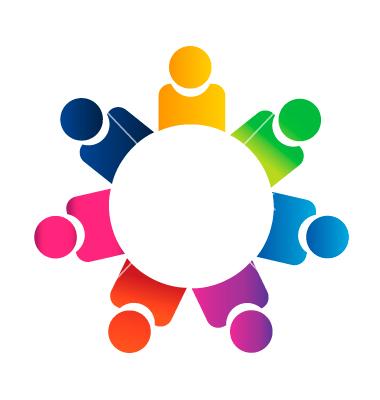 As a member of a Shared Decision-Making Council, you make a difference! The District truly benefits from your feedback and help with decision-making and problem-solving issues in our schools while bringing different points of view from parents to the meetings.
Second Round of Applications are due Aug. 31, 2021
FIRST Robotics
Victor Robotics hopes to offer all FIRST programs, Grades 2-12, this fall!
Please use the links below to let us know if you are interested. We will offer some pre-season hands-on sessions in the evenings of July 27-29. Teams will be formed by early September. Adult volunteers are needed.
FIRST Lego League Explore (grades 2-4)
FIRST Lego League Challenge (grades 4-8)

FIRST Tech Challenge (grades 7-12)
Program Flyer and Program info at FIRSTinspires.org
Questions please contact Carol Prescott kaierprescott@yahoo.com
Save the Date! Victor Robotics Recycling Event Sept 18, 2021
PTSA/PIE/VOICE Thanks everyone who was able to make our meetings this year on zoom and the final in person meeting on June 17th. Thank you to VCS staff who did our Erin's Law presentation for us.
Please join us Thursday, Sept. 16, 2021 from 7:15-8:30 Location TBD, for our first meeting of the 21/22 school year. Memberships for next year will be open soon and start on July 1, 2021. We look forward to being back in full swing next year helping students and staff with fun and educational activities! Let us know if you have any ideas for next year!
Tentatively our 21/22 Meeting Schedule. Place TBD
Thursday, 9.16.21 @ 7:15 - 8:30p.m.
Thursday, 10.7.21 @ 7 - 8:15p.m.
Wednesday, 11.17.21 @ 7 - 8:15p.m.
Thursday, 12.16.21 @ 7 - 8:15p.m.
Thursday, 1.6.22 @ 7 - 8:15p.m.
Thursday, 2.3.22 @ 7 - 8:15p.m.
Thursday, 3.3.22 @ 7 - 8:15p.m.
Wednesday, 4.6.22 @ 10 - 11:15a.m.
Thursday, 5.19.22 @ 7 - 8:15p.m.
Thursday, 6.16.22 @ 7 - 8:15p.m.