Partners In Education (PIE) is a parent organization that creates and sponsors enrichment programs and opportunities for ALL students.
PIE believes that each child has a passion for learning, especially when their particular skill or talent has been piqued. VCS staff members strive for this in the classroom each day, and PIE's charter is to work in conjunction with the staff and to help provide more opportunities for each child to be challenged and enriched. PIE works with the VCS staff to find alternative ways to create and provide an enriched learning environment both inside and outside the classroom. PIE representatives are active members on the VCS Inquiry Program Advisory Committee (IPAC), Curriculum Council, and other district committees. PIE also advocates for those students who are highly capable learners.
PIE is able to support enrichment programs by sponsoring the Square 1 Art Fundraiser each year. The money raised is used to support the VCS Art Department and enrichment programs for your children including K-6 Inquiry Program, Chess Clubs, Super Saturdays, FIRST Lego League Programs.
PIE is now considered part of Victor PTSA. When PIE was formed years ago it was a chapter of the NYS Association for Gifted and Talented Education (AGATE). We paid annual dues to AGATE and they provided insurance and our non-profit status. They offered conferences and advocacy support. Over the years AGATE reduced its offerings and last year our dues payment was returned to us, with the note that AGATE is "in a state of flux" and the executive board had not met in over a year.
Our chapter in Victor has been very active and we wanted to continue our mission to offer support and enrichment opportunities for families. We did not feel that we had enough parent and financial support to seek our own non-profit status so it made sense to try to partner with a successful parent group active in our district, Victor Parent Teacher Student Association (PTSA), We will continue to have PIE meetings, events and advocate for enrichment opportunities. The Square 1 Art fundraiser will continue to support PIE programming.
We have frequently co-sponsored events with PTSA and share many of the same volunteers. The NYS PTA has many training resources and a very active education advocacy department.
PIE has not charged a membership fee and that will continue. We will maintain the PIE member email list and you are always welcome at meetings and events. PTSA does not require membership to attend meetings or events but only members are allowed to vote on budgets and major decisions. PTSA membership is $10 per year for adults, $5 per year for students and teachers. ($4 of that amount goes to NYS PTA and the rest is used to support Victor.) We do encourage you to join PTSA and invite you to attend a meeting. We feel that this was a positive move and will provide PIE with stability and longevity.
New Members Welcome
Please consider joining PIE or volunteering a few hours of your time and expertise as the opportunities arise. PIE believes that involved, active parents can improve the quality of education for ALL students. Register for Peachjar Flyers on the VCS website for upcoming activities and volunteer opportunities for parents who want a chance to get involved. PIE Member's Meetings are generally scheduled for the second Tuesday of each month in the VIS Media Center at 7:00 p.m. Check the VCSD school calendar for exact times and locations. We kick off our membership drive each October with an Enrichment Overview Presentation in the VIS Auditorium, featuring the K-6 Inquiry Program's in-class academic enrichment opportunities for the year, PIE-sponsored clubs and activities for K-8 students. This is a terrific meeting to attend if you are new to the district or if you would like to see your child take advantage of more enrichment opportunities at school.
Shared Decision Making!
Victor Central Schools recognize and value the many ways that parents volunteer their time to support Victor students. Please consider serving as a parent representative on a shared decision-making council or committee.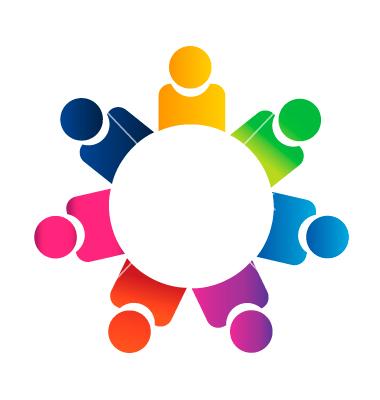 As a member of a Shared Decision-Making Council, you make a difference! The District truly benefits from your feedback and help with decision-making and problem-solving issues in our schools while bringing different points of view from parents to the meetings.
Applications are due June 17, 2021
PTSA/PIE/VOICE End of the Year In Person Membership
Meeting
Join us, in person on June 17, 2021 in the JH/Senior High Auditorium for our end of the year membership meeting. Beginning at 7 p.m., we will hear a presentation on Erin's Law, given by Duane "Duey" Weimer, Director of Health, Physical Education and Athletics, and Laura Davis, Physical Education and Health Teacher. Following that presentation we will continue with our regular meeting and install the new 21/22 Executive Board, plus discuss ideas for next year.
This meeting is a PTSA/PIE/VOICE membership meeting only and not a public meeting. Members we hope you can join us.
*Erin's Law is named after childhood sexual assault survivor, author, speaker, and activist Erin Merryn. After Merryn introduced the legislation in her home state of Illinois, the bill was named "Erin's Law." In August 2019, New York State became the 37th state to sign Erin's Law into legislation. This presentation is designed to help participants:
· Understand the mandate that all public schools in New York State must provide developmentally appropriate student lessons on sexual abuse and exploitation.
· Learn about Safe Harbors of the Finger Lakes, Inc.
· Learn how K-8 lessons from Safe Harbors of the Finger Lakes, Inc. will be delivered during the 2021-2022 School Year.