TOPS Family Friendly Market eScrip Fundraising - REGISTER TODAY!
TOPS in Education and eScrip--Click Here to REgister TOPS
At TOPS Friendly Markets, they are committed to helping the communities they serve. Schools are a big part of those communities. That's why we are excited to bring you TOPS in Education, a program that makes it easier to get additional money for school improvements and programs just by linking your plus card to Victor Central Schools PTSA.
Here's how it works
Register your TOPS BonusPlus card online at the following website: TOPSMarkets.com/Education
Select the Victor Central School PTSA from the list of schools that have registered.

Purchase participating TOPS brand, Full Circle, TopCare, Tippy Toes, Valu Time and Best Yet products with your TOPS BonusPlus throughout the 2020-21 TOPS in Education program year.

TOPS contributes up to 5% of your purchase to the school(s) you have chosen. The more you shop, the higher percentage we donate.

Email victorptsa@gmail.com with questions.
Red Ribbon Week
This year VCS is celebrating National Red Ribbon Week from October 25th – 29th. As you enter the campus you will see the Red Ribbons everywhere to show our support of living a healthy and drug-free lifestyle.
This year's Red Ribbon Week theme is "Drug Free Looks Like Me". Please take the time to have a conversation with your children about Red Ribbon Week and you can find resources listed at www.redribbon.org. Thank you for supporting VCS!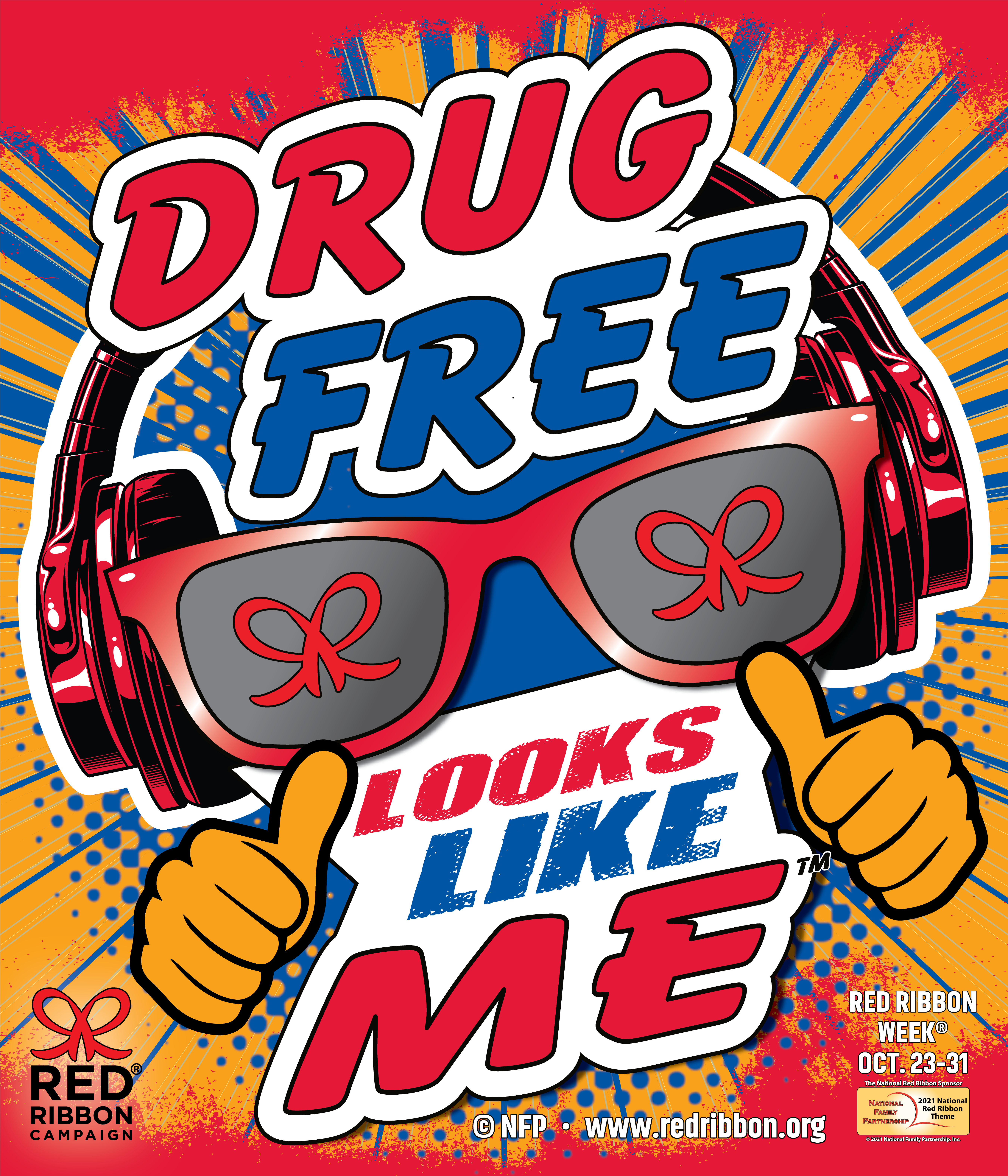 Spiritwear
Thank you to everyone who ordered Fall Spiritwear. It has been delivered to schools so be looking for it to come home as soon as the staff gets to distributing it to your designated student. If you paid extra for shipping to home, then it will be mailed this week as well.
Our winter online sale runs Oct. 20th-Nov. 7th. Items will be here in time for the Holidays as Victor Spiritwear make great gifts! Thank you
Click Here: Winter Sale
Upcoming Events
Wednesday, October 27
Thursday, October 28
21/22 Meeting Schedule: Location in VECS Boardroom unless noted.

Wednesday, 11.17.21 @ 7 - 8:15p.m.
Thursday, 12.16.21 @ 7 - 8:15p.m.
Thursday, 1.6.22 @ 7 - 8:15p.m.
Thursday, 2.3.22 @ 7 - 8:15p.m.
Thursday, 3.3.22 @ 7 - 8:15p.m.
Wednesday, 4.6.22 @ 10 - 11:15a.m.
Thursday, 5.19.22 @ 7 - 8:15p.m.
Thursday, 6.16.22 @ 7 - 8:15p.m.